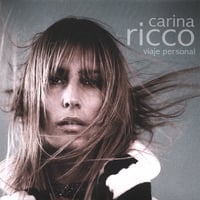 Carina Ricco
has a new album and is touring to promote it. "
Viaje Personal
" is Carina's third album. It was produced by well-known Spanish engineer and producer Rafa Sardina (a ten-time Grammy Award winner), and it's co-produced by Argentinean musician Cheche Alara, who has thrived in both the Hispanic and English markets.
Many talented artists converged to create this project, most notably David Campbell (Beck, Alanis Morissette, Train, Rolling Stones, et. al) who arranged and conducted string. Campbell is a 33-time Grammy winner and two-time Oscar winner. On keyboards, you will find Patrick Warren, of Fiona Apple fame.
You can find out the latest venues and more at her My Space site:
Carina Ricco
A culture is only as great as its dreams, and its dreams are dreamed by artists. — Scientology founder L. Ron Hubbard