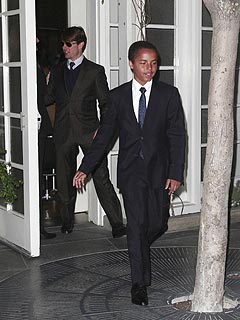 Tom Cruise's adopted son, Connor, will be making his debut in movies, playing one of the main characters as a boy. It's a non-speaking part, but it's a start!
Connor was not given any special preference because of who his parents are, he had to audition just like anyone else. I would guess that growing up around movie sets and the paraphenalia of Hollywood would make this a very familiar area for him.
So now his career in movies is off to a great start: he's not just in a Will Smith movie, but he's also playing Smith as a boy.
You can read more here:
Connor Cruise Is Making His Big Screen Debut